Shopping Cart
Your Cart is Empty
Thank you for your business!
You should be receiving an order confirmation from Paypal shortly.
Exit Shopping Cart
Pregnancy & Infant Loss Awareness

​​​​of Washington County, MD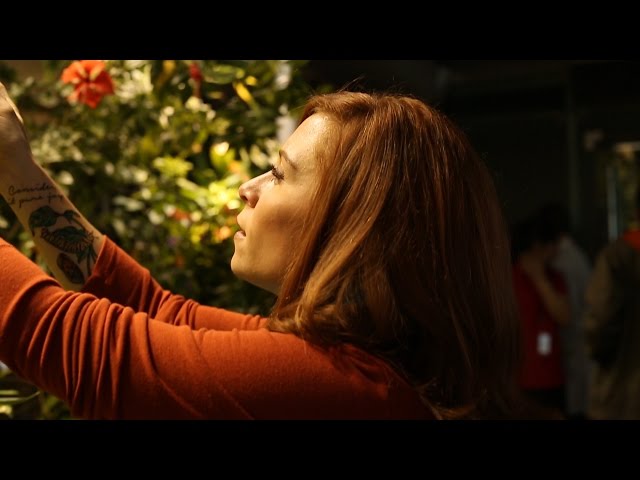 Don't Talk About the Baby

Don't Talk About the Baby (2018) "explores the culture of shame and silence surrounding miscarriage, stillbirth and infertility. Too many men and women suffer in silence, and this film will be a tool for people to start conversations and spread awareness. Through expert interviews and personal stories, this documentary thoroughly explores why a woman feels the way she does after a loss, and how her community can support her. It examines the male voice in infertility and loss, and empowers families to break their silence and start telling their stories. This film is not a compilation of tragic stories – it's a journey through the different aspects of the cultural taboos, and a tool for navigating loss and infertility."
Director and producer: Ann Zamudio
Producer: Krista Gervon
Available on Netflix, Vimeo, Amazon Prime, and Amazon Instant Video.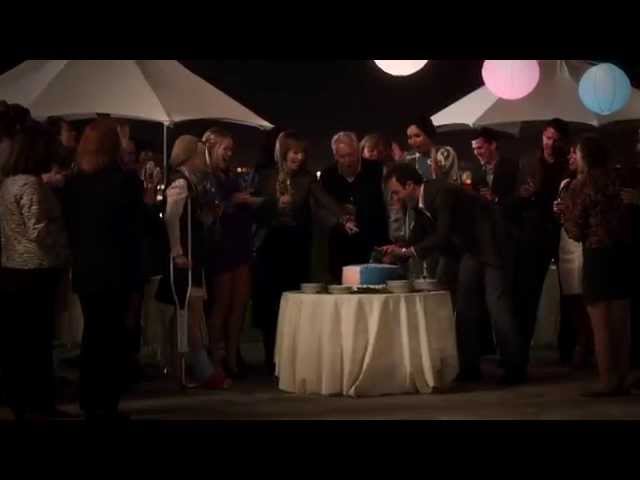 "RETRURN TO ZERO (2014) is based on the true story of a successful couple, Maggie (Minnie Driver) and Aaron (Paul Adelstein) who are preparing for the arrival of their first child. Just weeks before their due date they are devastated to discover that their baby son has died in the womb and will be stillborn."
Based on the true story of writer/director/producer, Sean Hanish and his wife, Kiley Hanish.
Written, directed, and produced by Sean Hanish
Available to purchase on Amazon, stream on Netflix, or rent it on iTunes or Amazon Instant Video.
"The House I Keep"
A powerful short film story of a woman's struggle with miscarriage.
http://video.kcts9.org/video/2285035815
"The Other Woman" (2011)
Follows a young mother/wife (Natalie Portman) as she struggles with relationships and guilt after the death of her newborn daughter.
Available on Netflix.
"The Nine Month Mother"
On January 17, 2019, "Return to Zero: Hope" announced that this upcoming short film is going into production. "The Nine Month Mother" is based on a true story. Amanda finds out that her baby is "incompatible with life" and will not live long after birth. She can't go through a termination and decides to relish and make memories in the short time she has been given with her baby during the pregnancy.
CarryingToTerm: A Place for Support

An online space providing support, resources, and tools for women and families who are facing a terminal prenatal diagnosis and have decided to carry to term. They also help create a birth plan, provide a personal advocate, and have information about Neonatal Donation for Transplant and Research.
Ending a Wanted Pregnancy
Ending a Wanted Pregnancy is a group of moms and dads who have made the decision to end a wanted pregnancy following a poor prenatal diagnosis or for maternal health reasons. Their mission is to create a safe, nonjudgmental environment where parents who have ended wanted pregnancies for medical reasons can find support and sympathy, and grieve their losses together.
Perinatal Hospice & Palliative Care
"A clearinghouse of information about perinatal hospice & palliative care, including many resources for parents and caregivers as well as an international list of more than 300 programs. The website was founded in 2006 by and is edited by Amy Kuebelbeck, a former reporter and editor for The Associated Press and other news organizations and lead author of A Gift of Time: Continuing Your Pregnancy When Your Baby's Life Is Expected to Be Brief (Johns Hopkins University Press, 2011; also published in Poland, 2017). She described her experience of continuing a pregnancy with a life-limiting prenatal diagnosis in her memoir, Waiting with Gabriel: A Story of Cherishing a Baby's Brief Life (Loyola Press, 2003)."
"Small Bump" by Ed Sheeran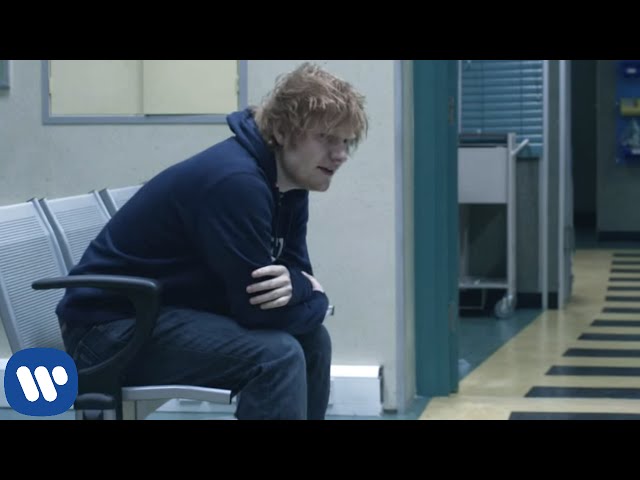 Bears of Hope

Pregnancy and Infant Loss Support
www.bearsofhope.org.au/index.html
CarryingToTerm
An online space providing support, resources, and tools for women and families who are facing a terminal prenatal diagnosis and have decided to carry to term.

Earth Mama, Angel Baby
Baby Loss and Miscarriage Gifts
www.earthmamaangelbaby.com/baby-loss-comfort
Faces of Loss, Faces of Hope
First Candle
Grieving
Offers support for those who have experienced loss, but also has a group specifically for those who have lost a child.
Grieving Dads: To the Brink and Back
Healing Hearts Baby Loss Comfort
HUGS from ABOVE
HUGS from ABOVE is a group that makes teddy bears out of your loved one's clothes.
M.E.N.D. (Mommies Enduring Neonatal Death)
M.I.S.S. Foundation
Now I Lay Me Down To Sleep (NILMDTS)
Now I Lay Me Down to Sleep is an American charitable organization
operating worldwide, described as "a volunteer network dedicated to
photographing dead and dying infants", which "provides free professional
portraits to families suffering a stillbirth or early infant loss."
October 15th
Postpartum Progress
Pregnancy After Loss Support
www.pregnancyafterlosssupport.com
Pregnancy Loss and Infant Death Alliance (PLIDA)
Project 52
http://www.p52website.com/trees-to-remember-nomination-form/
Return to Zero: Hope
A community of bereaved parents and their providers transforming the culture of pregnancy and infant loss through: Healing retreats, outreach and education, peer support and community, and empowerment.
Share Pregnancy & Infant Loss Support, Inc.
Stillbirthday
Still Standing Magazine
The House I Keep
The House I Keep is a 10 minute short film that centers around one woman's struggle to come to terms with the recent loss of a child by miscarriage.
"A Gift of Time: Continuing Your Pregnancy When Your Baby's Life Is Expected to Be Brief"
By Amy Kuebelbeck and Deborah L. Davis, Ph.D. (2011)
"A Walk through the Storm"
By Hazel Flint and the families of Matties Memory (2013)
"Companioning at a Time of Perinatal Loss: A Guide for Nurses, Physicians, Social Workers, Chaplains and Other Bedside Caregivers"
By Jane Heustis, R.N. and Marcia Jenkins, R.N. (2005)
"Couple Communication after A Baby Dies: Differing Perspectives"
By Sherokee Ilse and Tim Nelson (2008)
"Empty Cradle, Broken Heart: Surviving the Death of Your Baby"
By Deborah L. Davis, Ph.D. (1996)
"Empty Womb, Aching Heart: Hope and Help for Those Struggling with Infertility"
By Marlo Schalesky (2001)
"Expecting Sunshine: A Journey of Grief, Healing, and Pregnancy after Loss"
By Alexi Marie Chute (2017)
"Grieving Dads: To the Brink and Back"
By Kelly Farley with David Dicola (2012)
"Grieving the Child I Never Knew: A devotional companion for comfort in the loss of your unborn or newly born child"
By Kathe Wunnenberg (2001)
"I'll Hold You in Heaven: Healing and Hope for the Parent Who Has Lost a Child through Miscarriage, Stillbirth, Abortion or Early Infant Death"
By Jack Hayford (2003)
"Joy at the End of the Rainbow: A Guide for Pregnancy after Loss"
By Amanda Rose-White (2017)
"May We All Heal: Playbook for creative healing after loss"
By Nathalie Himmelrich & Kerstin Poth (2016)
"Not What We Were Expecting (A Memoir)"
By Angela Dawn Vesely (2014)
"Only God Knows Why: A Mother's Memoir of Death and Rebirth"
By Amy Lyon (2012)
"Pain, Heartache and Hope: True Stories of Real Men and Women Coping with Miscarriage, Infertility, Stillbirth and the Loss of a Child"
By Robin Elizabeth Bear (2000)
"Sam and Finn"

By Kate Polley
"Shelter Us"
By Laura Nicole Diamond (2015)
"Sufficient Grace"
By Kelly Gerken (2014)
"The Invisible Pregnancy: Give Birth to Healing"
By Heidi Faith, CCBE, CCLD, SBD (2012)
"Three Minus One: Stories of Parents' Love & Loss"
Edited by Sean Hanish & Brooke Warner (2014)
"You Are Not Alone"
By Dawn Kidd (2013)
"You are the Mother of All Mothers: A message of hope for the grieving heart"
By Angela Miller (2014)
"Sam and Finn"
By Kate Polley
www.personlisedchildlossbook.com
Also available in a customized version, personalized with your child's name.
"Ethan's Butterflies: A Spiritual Book for Parents and Young Children after a Baby's Passing"
By Christine Jonas-Simpson (2006)
"Something Happened: A book for children and parents who have experienced pregnancy loss"
By Cathy Blanford (2008)
"The Invisible String"
By Patrice Karst (2000)
"We Were Gonna Have a Baby, But We Had an Angel"
By Pat Schwiebert (2003)
Rainbow of Hope: Pregnancy After Loss Support Group - Beginning April 1, 2020
Our local support group is an online peer-to-peer support group for those considering getting pregnant again after loss, trying to conceive after loss, pregnant after loss, and/or parenting after loss. The group will help connect families with similar stories, hopes, and fears. We will have a few "meet up" activities throughout the year.
To join this group, please go to: www.facebook.com/groups/RainbowofHopePAL
The group will be monitored by Brianne Tesla Bearese and Toresa Williams. For more information, contact Brianne Tesla Bearese at [email protected]
*** We will schedule our first "meet up" after everything settles down with the covronavirus.
Pregnancy After Loss Support Website
www.pregnancyafterlosssupport.org
Pregnancy After Loss Bill of Rights - https://pregnancyafterlosssupport.org/pregnancy-after-loss-bill-rights/
Pregnancy After Loss Affirmations - https://pregnancyafterlosssupport.org/subscribe-to-our-newsletter/
Books
"Joy at the End of the Rainbow: A Guide to Pregnancy After Loss"
By Amanda Ross-White
"Expecting Sunshine: A Journey of Grief, Healing, and Pregnancy After Loss"
By Alexis Marie Chute
"Pregnancy after a Loss: A Guide to Pregnancy after a Miscarriage, Stillbirth, or Infant Death"
By Carol Cirulli Lanham
"Trying Again: A Guide to Pregnancy After Miscarriage, Stillbirth, and Infant Loss"
By Ann Douglas and John R Sussman, M.D.
"Expecting with Hope: Claiming Joy When Expecting a Baby After Loss"
By Teske Drake
Books to Read to Your Rainbow Baby
"A Rainbow Baby Story: The Rainbow After the Storm"
By Crystal Falk and Kim Roman
"Happy Tears and Rainbow Babies"
By Natasha Carlow
"Patiently Waiting for Hope"
By Arnold Henry
"Perfectly Imperfect Family"
By Amie Lands"
"Our Little Rainbow"
By Sabrina M. Crawford
"These Precious Little People"
By Frankie Bunker
"To My Rainbow Baby with Love"
By Tamekia McCauley
"You are My Rainbow"
By Mary Kavacs
Articles
"The Emotional Impact of Loss: Coping With Depression & Anxiety in Post-Loss Pregnancies and Beyond"
https://www.psychologytoday.com/us/blog/begin-again/201405/the-emotional-impact-loss
TheBlueDotProject
"The Purpose of the TheBlueDotProject is to raise awareness of maternal mental health disorders, proliferate the blue dot as the symbol of solidarity and support, and combat stigma and shame."
2020 Moms
"2020 Mom, founded in 2011 as the California Maternal Mental Health Collaborative, has evolved as a national organization with a mission: Closing gaps in maternal mental health care through education, advocacy, and collaboration."
Postpartum Progress
"Postpartumprogress.com is the world's most widely-read blog dedicated to maternal mental illness. It offers warm, positive, in-depth information, support and hope for all pregnant and new moms who experience postpartum depression and all other mental illnesses related to pregnancy and childbirth, including postpartum anxiety, postpartum OCD, depression or anxiety during pregnancy, post-adoption depression, postpartum PTSD, bipolar, peripartum onset/postpartum bipolar, depression after miscarriage or perinatal loss and postpartum psychosis."
http://www.postpartumprogress.com/
Postpartum Support International (PSI)
Postpartum Support International (PSI) was founded in 1987 by Jane Honikman with the purpose of the organization is to increase awareness among public and professional communities about the emotional changes that women experience during pregnancy and postpartum.
When the Bough Breaks
"When the Bough Breaks is a feature length documentary about postpartum depression and postpartum psychosis. Narrated and Executive Produced by Brooke Shields, this shocking film uncovers this very public health issue which affects one in five new mothers after childbirth. The film follows Lindsay Gerszt, a mother who has been suffering from PPD for six years. Lindsay agrees to let the cameras document her and give us an in depth look at her path to recovery. We meet women who have committed infanticide and families who have lost loved ones to suicide. Babies are dying, women aren't speaking out and the signs are being missed. When The Bough Breaks takes us on a journey to find answers and break the silence.
RESOLVE: The National Infertility Association
"RESOLVE exists to improve the lives of people living with infertility. One in eight U.S. couples of childbearing age is diagnosed with infertility. RESOLVE addresses this public health issue by providing community to these women and men, connecting them with others who can help, empowering them to find resolution and giving voice to their demands for access to all family building options. RESOLVE is not a religious affiliated organization."
Butterfly Release Company
We have used this company for seven years for our annual butterfly release and family picnic.
www.butterflyreleasecompany.com
#ihadamiscarriage
"Dr. Jessica Zucker is a Los Angeles-based psychologist and writer specializing in women's reproductive and maternal mental health. Jessica specialized in this field long before experiencing a second trimester miscarriage firsthand. Jessica created and launched the #IHadAMiscarriage campaign with her first New York Times piece in 2014 with the aim of addressing the cultural silence." She also sells cards, prints, signs, and apparel to help support those who have had a pregnancy or infant loss.
/